The world of games has changed  a lot in the past 20 years. Many of us have endured seemingly endless games of Monopoly or boring hours with Checkers. We hope to open a door to the wider world of games one bundle, one child, one senior at a time.
Here at The Spiel Foundation, we use our years of expertise as game reviewers and designers to find a great combination of games for each bundle we deliver. The guiding principle is that the games should be easy to learn, but still provide challenge and fun after many plays. In some cases, you will see the games overlap and fit the needs of both groups.
To see the currently list of games offered in each bundle, check out the For Kids and For Seniors pages.
Each bundle costs the Foundation about $80, including shipping. Your donations, plus fund raisers like our Spiel-a-thons help the Foundation generate the resources needed to fulfill our mission.
When possible, we work with publishers large and small to help provide us with games at a discount to make the Foundation's money stretch as far as we can.
Each game bundle delivered by The Spiel Foundation is prepped in advance.
Large cases of games arrive here at our home office.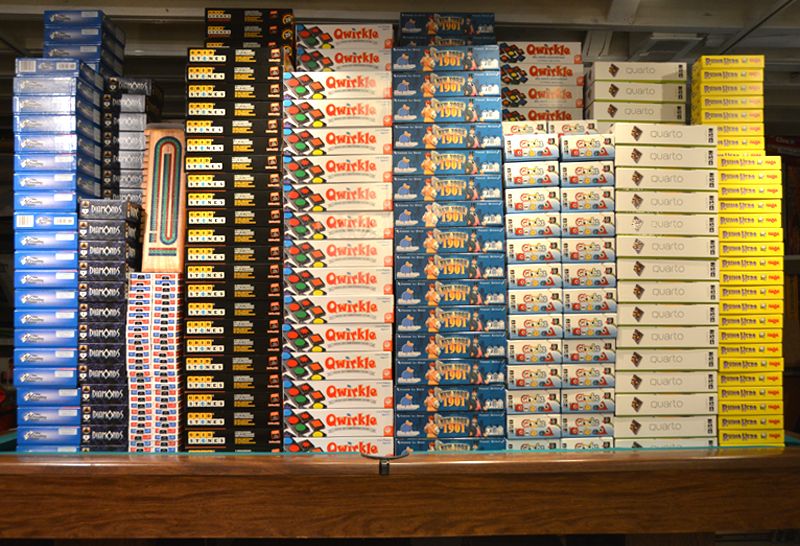 The game components are punched and sorted  and bagged so that the games are ready to play the minute the box is opened.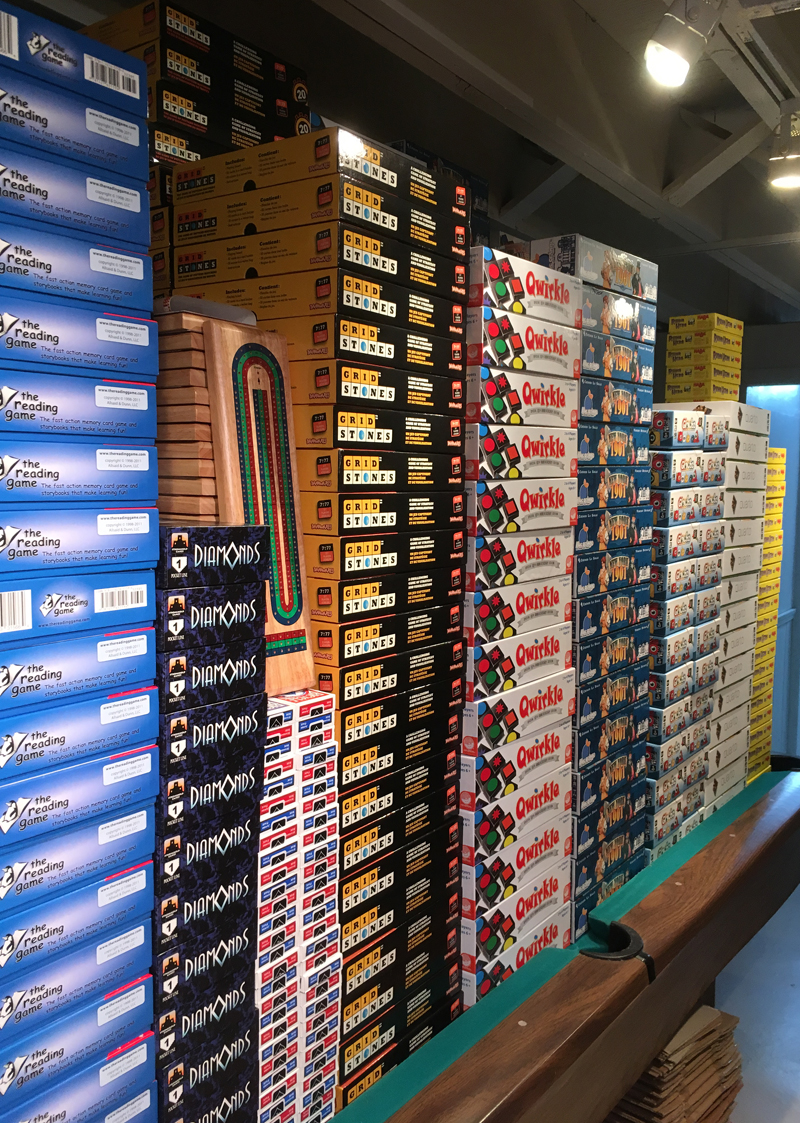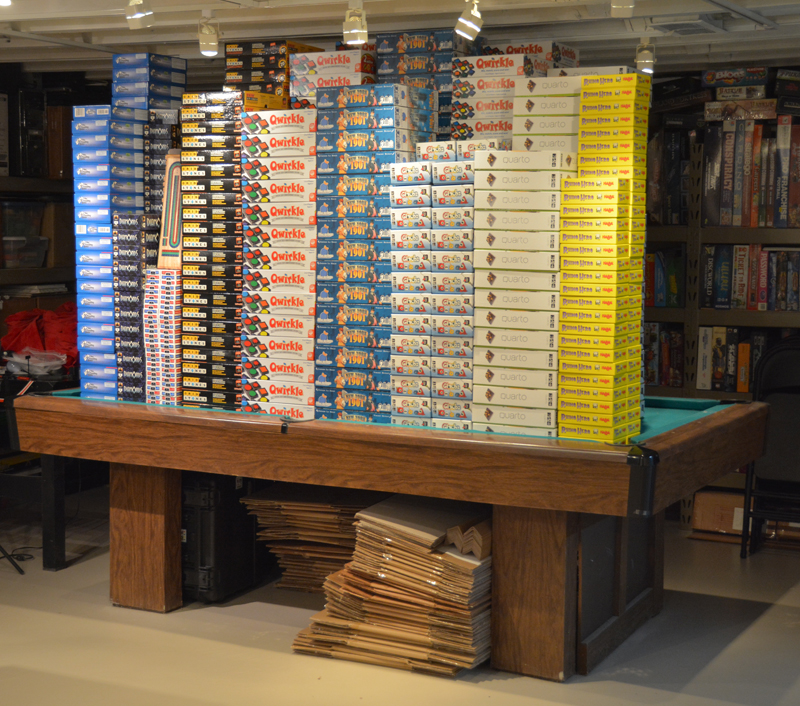 Once each game is ready, we sort and pack the bundles for kids and seniors and ready them for shipping. The last round of 100+ bundles used over 168 cubic feet of packing material!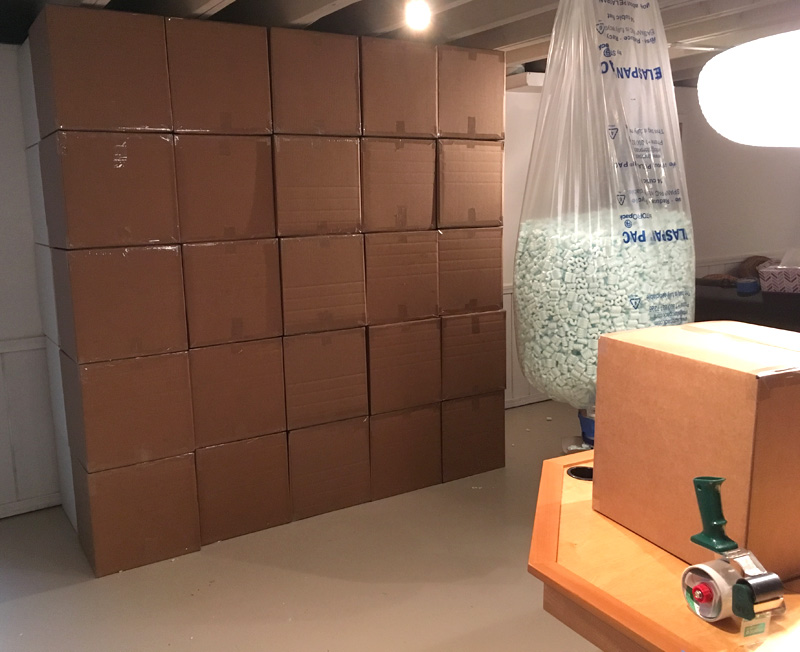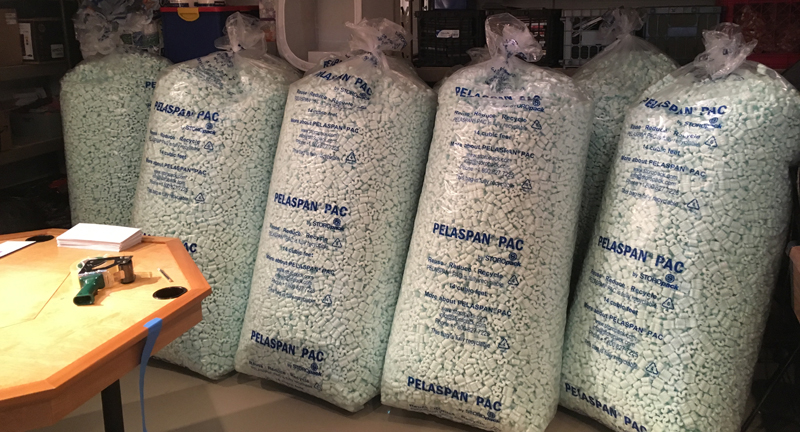 After packing, we find a great home for each bundle. You can see a full list of recipients here!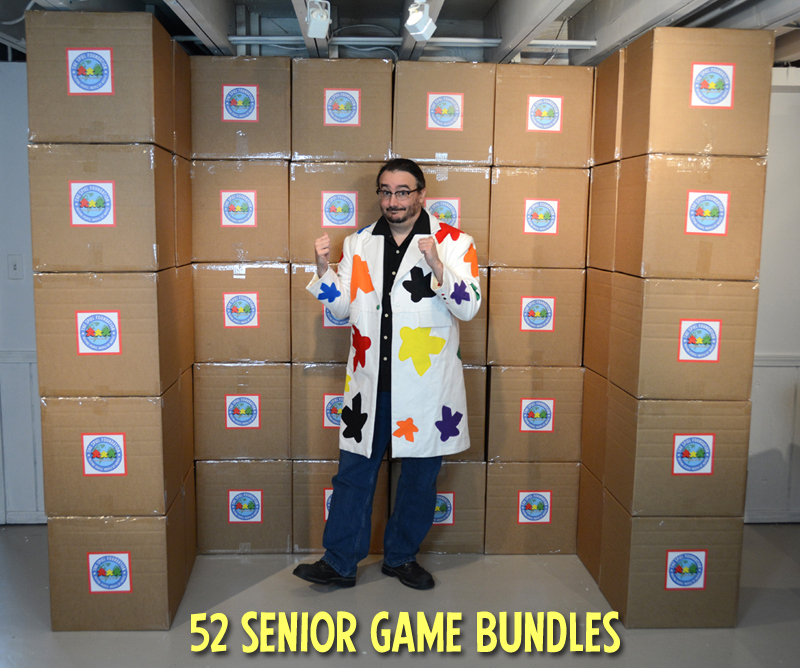 We hope every game bundle we send out reaches a child or a senior who can use a little more fun in their lives.