The Spiel Foundation is a 501(c)3 non-profit organization based in Indianapolis, Indiana. We are dedicated to donating quality board and card games to children's hospitals and senior citizen's centers.
Our goal is to bring a few hours of enjoyment to kids and seniors in need, five games at a time.
Each year, we assemble bundles of five games and donate these bundles to organizations that fit our mandate. To date, we have donated over 2,000 board and card games to kids and seniors around the country. Pictured below are 104 5-game bundles ready for delivery!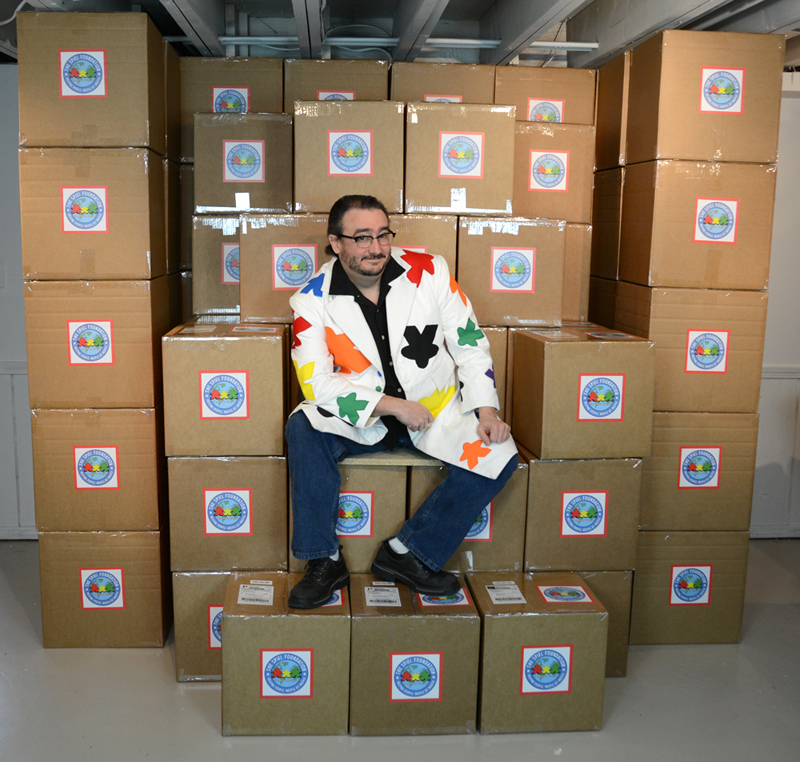 The group is funded by donations from individuals and game publishers from around the world.
The Foundation sponsors fundraisers, the Spiel-a-thon!, at game conventions across the country.
The next Spiel-a-thon will be at Geekway to the West on Friday, May 18 from noon to 4 PM!
What can you do to help?
When you shop online at Amazon, you can help us by clicking through the link below. A small portion of your purchase will be donated to the Foundation.
Suggest games for our Recommended Lists: For Kids & For Seniors
Volunteer to find places in need of donations.

Donate

to The Spiel Foundation as an individual

Sponsor

The Spiel Foundation as a business